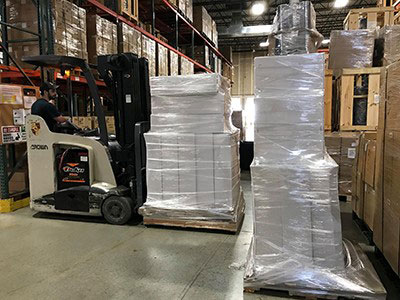 Tsurumi Pump donated a shipment of pumps to ToolBank USA, an Atlanta, Georgia-based nonprofit organization that distributes equipment to areas of need around the country, free of charge. The shipment contained a combination of Tsurumi's 2- and 3-in. EPT engine-driven trash pumps, in addition to the hose required to run them. After arriving at ToolBank's headquarters, the pumps were immediately distributed to several flood-ravaged communities in the southeastern U.S., where Hurricanes Harvey, Irma and José caused record damage.
"At Tsurumi, we're able to invest more in our inventory than most pump manufacturers," said Glenn Wieczorek, managing director of Tsurumi. "This puts us in a unique position to not only monitor and plan for storms such as Hurricane Harvey, but to put portions of our equipment aside to help communities in need. We appreciate ToolBank's efforts in making sure our pumps are delivered to the people who need them most."
To read more about hurricane relief efforts in the construction industry, click here.
Tags:
Tsurumi Pump