Caterpillar Announces Acquisition Of Robotic Expertise
Caterpillar Inc. announced on June 16 they've acquired select assets and hired employees from San Francisco-based robot and autonomy technology solutions company Marble Robot Inc.
NUCA Of Middle Tennessee Announces Winner Of 2020 Trench Safety Stand Down Week Contest
Trench Safety Stand Down (TSSD) Week was held across the nation by the National Utility Contractors Association (NUCA) last week, and as part of that event the association's Middle Tennessee Chapter held its first TSSD Week Contest. The contest was motivation for local companies to participate in this innovative educational opportunity that teaches thousands of construction industry employees the simple message, "be safe around trenches."
Trenching And Excavation Procedures And Safety: A Practical Guide
There's no doubt that trenching and excavation are among the most dangerous activities in the world of construction. The good news is that there are plenty of ways to secure these sites (and the workers inside them).
NUCA Of North Texas Sets Live Trench Training Event For Sept. 25
The North Texas Chapter of the National Utility Contractor Association (NUCA) announced that it will hold its annual Live Trench Training this year on Friday, Sept. 25, 2020, from 7 a.m. until 1 p.m., with 300 attendees expected. The event will be held outside at Bob Jones Park in Southlake, Texas, located at 3901 N. White Chapel Blvd.
Barbco Posts Strong First Quarter Financial Results
Barbco Inc. was deemed an essential industry and has been working during the Ohio's stay-at-home directive. The company has been adhering to and exceeding both the Federal and State's strict protective guidelines to ensure employee safety through the proactive approach of appointing a COVID-19 Workplace Coordinator.
Moving The Earth: Excavation Equipment, Methods, Safety, and Cost, Seventh Edition
This on-the-job guide is as indispensable as your hard hat! Geared towards contractors, operators, engineers, superintendents, and students, this fully updated resource covers the latest methods, equipment, and regulations. This all-encompasing guide covers every aspect of site preparation and management, and details every machine and vehicle needed to perform each task.
"Direct Pipe® Trenchless Method — Overview of Feasibility, Engineering, and Construction with Case Study Examples For Practical Application"
Presented by Jon Robison, PE, Principal Engineer

Wednesday, July 15, 2020 at 2:00 PM EDT
Following its first use in Germany in 2007, Direct Pipe® (DP) has rapidly developed into a unique and critical option for steel pipeline installations. Using case history examples, principal engineer, Jon Robison, PE, from GeoEngineers will present the DP method and technology, share its advantages, and discuss potential applications and risks from a trenchless and geotechnical engineering perspective.

Read More and Register Here

Sponsored by: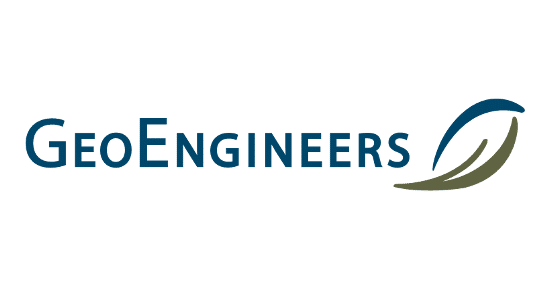 NUCA is the leading trade association working solely for the utility construction and excavation industry in the U.S.
Read More
Utility Contractor wants to hear from you! Click here to email our editorial staff. Click here for advertising information.
Utility Contractor is the official magazine of NUCA, the National Utility Contractors Association.
Subscribe Today