LiuGong held its 2017 Global Dealer Conference in Changzhou, Jiangsu Province, China. With the theme of "Innovation Creates the Future", LiuGong shared its 60 years' heritage as well as the future expectations with more than 1000 attendees from over 70 countries of government officials, industry leaders, LiuGong dealer representatives, media friends and LiuGong employees.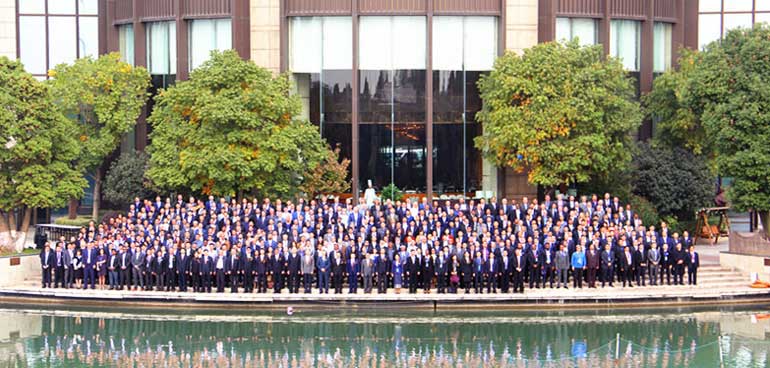 Established in 1958, LiuGong has evolved into an international company with 15 product lines, providing comprehensive equipment and service to global. "All the achievements couldn't have been done without LiuGong's perseverance and innovation in both technology and management." Zeng Guang'an, Chairman of LiuGong Group, stated in his opening address.
After the launch of its state-of-art Global R&D center in 2015, LiuGong recently launched its European R&D Center in Poland in September, which is also supported by the Poland National R&D Center. Together with LiuGong R&D centers in the United States and India, and the industrial Design Center in the UK, LiuGong not only provides strong technical support to its customers worldwide, but also boosts its innovative product development. As a result, LiuGong's H series wheel loaders and E series excavators, which are both new generation products with unified family appearance, have been well received around the world. At 2016 dealer conference, LiuGong launched the revolutionary vertical lift wheel loader, which is the first ever for an articulating frame loader and will provide performance and value that no radial arm wheel loader can match.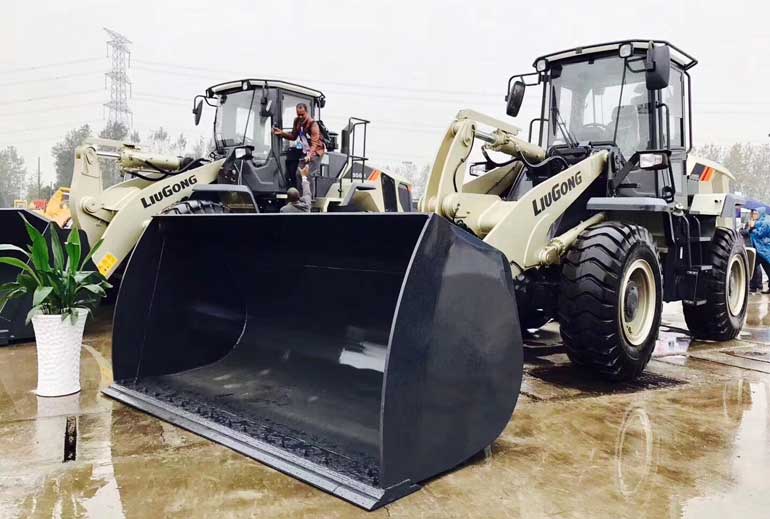 Speaking of the global expansion, LiuGong boosts one of the most extensive sales networks among Chinese CE manufacturers in its 15-years globalization. LiuGong now has nearly 300 dealers across 6 continents in over 100 countries, providing localized and professional service to LiuGong customers and ensuring the parts and service availability. To support its worldwide business, LiuGong has setup a global layout comprising of 12 regional subsidiaries, 9 parts distribution centers and 3 overseas manufacturing plants. With the increasing proportion of its overseas business, which reached more than 30% in 2016, LiuGong is also expanding its overseas assets. In 2017, LiuGong had its Brazil manufacturing plants started volume production. In September, LiuGong opened new European HQ in Warsaw and announced the new production capabilities at LiuGong Dressta Machinery, enlarging its pipe-layer operations and manufacturing LiuGong loaders and excavators for supply throughout Europe.
On the occasion of LiuGong's 60th anniversary and in conjunction with national initiative of "One Belt and One Road", LiuGong held a launch ceremony for LiuGong's 60th Anniversary Global Tour and Fulfillment of "The Belt and Road Initiative" Strategy at this year's dealer conference. Also, LiuGong showcased its 60th anniversary commemorative models and arranged a factory tour at LiuGong's Changzhou Factory, LiuGong's modern manufacturing plants for excavators, bulldozers and mining equipment in eastern China, where the attendees can find out LiuGong's intelligent manufacturing process and innovative machinery.