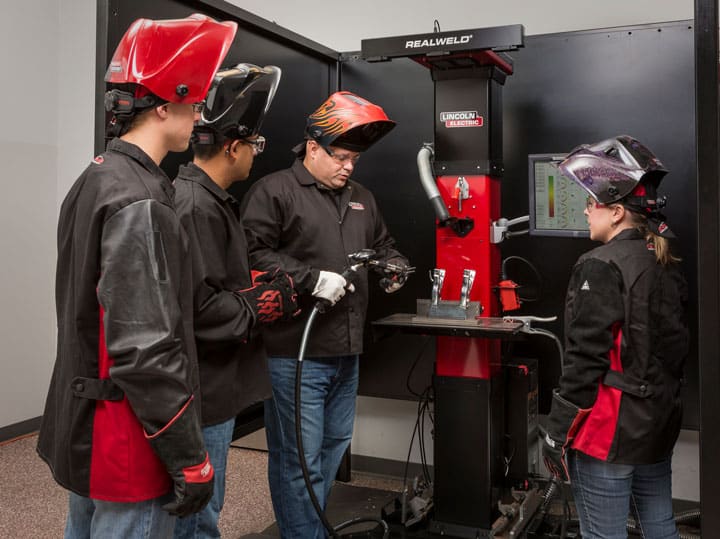 Welders and welding educators alike can take advantage of single and multi-day training courses offered through Lincoln Electric's Welding School and Technical Training department. Hosted at the company's Cleveland headquarters, a diverse selection of educational and professional development seminars and workshops designed for welding educators will be offered throughout 2017. The following is a list of the Lincoln Electric 2017 seminars:
• Welding Educator's Workshop:
Original WEW: July 10-14
Advanced WEW: July 31-Aug. 4
• Beyond the Booth (Welding Instructor Best Practices):
July 17-21
• REALWELD Advanced Welding Training System Customer Training:
April 6
June 15
July 13
Aug. 10
Oct. 12
Dec. 7
• Robotic Automation School:
Basic Robotic Programming
Weekly (non-holiday)
Advanced Robotic Programming
Aug. 7-11
Oct. 9-13
Robot Service Training
May 15-19
July 24-28
Nov. 6-10
CRAW Seminar and Exam
July 10-12/13
Oct. 30 – Nov 1/2
WeldPRO Offline Robot Programming
April 19-20
July 19-20
Nov. 15-16
• VRTEX Virtual Reality Welding Simulation System Customer Training:
April 4-5
June 13-14
July 11-12
Aug. 8-9
Oct. 10-11
Dec. 5-6
For more information, including pricing and registration details, as well as a comprehensive list of welding classes and seminars offered through Lincoln Electric's Welding Training School or Technical Training department, please see its 2017 Technical Training Guide, brochure ED122, on the company's website.