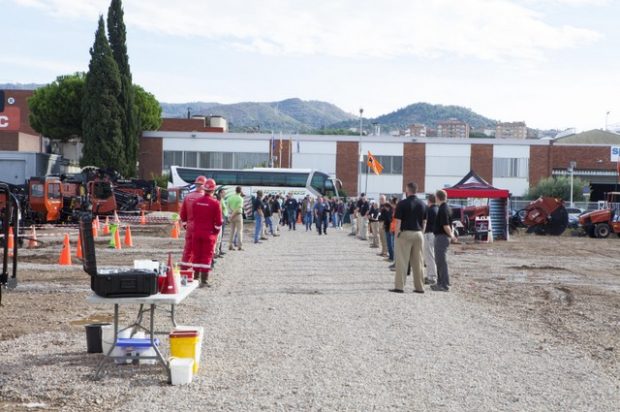 Ditch Witch, a Charles Machine Works Company, hosted its 14th annual international customer event on Friday, Oct. 14, at the Ditch Witch Barcelona Support Center. As one of the largest underground construction events in Europe, 320 customers attended, representing 24 countries across Europe, the Middle East and Africa.
"Global customer events such as this help us grow our international presence and showcase our valued partnership with customers around the world," said Shan Kirtley, Ditch Witch vice president of sales and marketing. "Continued dedication from our worldwide dealer network and staff help us live by our customer commitment, 'We're in This Together.'"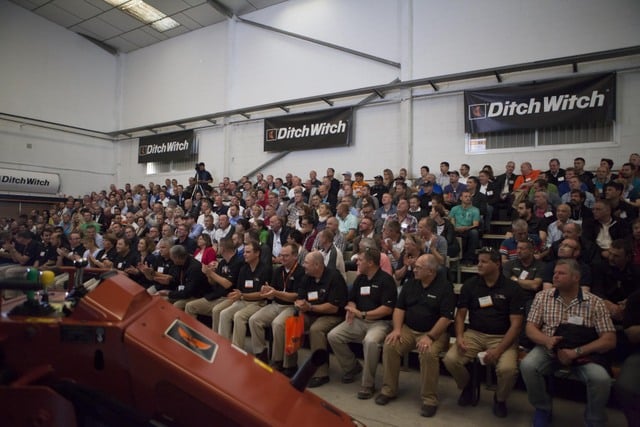 The one-day event included revealing the next evolution of horizontal directional drills, and hands-on equipment demonstrations of a variety of Ditch Witch products, including drills, trenchers, compact equipment, vacuum excavators, parts, as well as HammerHead piercing tools and Subsite Electronics technology. The event concluded with a gala reception and dinner.
In addition, various customer teams competed in a drilling contest during the event. As the winners, the Denmark (first place), UK (second place) and Germany (third place) teams walked away with custom-made Ditch Witch trophies.
Tags:
Ditch Witch